Julie Gamble
Practice Manager
Julie joined Oaklands in 2009 as Practice Manager and has overseen the recent and exciting developments here. Julie is responsible for the day-to-day operations of the practice. She has owned horses all her life and in her spare time still enjoys riding her horse, Oliver, walking her three dogs and socialising with friends and family.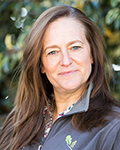 Gillian Fassom
Practice Administrator
Gill joined the Oaklands team having had eight years experience in a small animal practice. Gill has also been a client at Oaklands for many years. Although she still rides in her spare time she is predominantly a full-time groom for her daughter.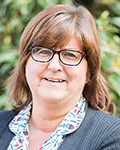 Clare Frewer
Senior Receptionist
Clare joined us in 2015 following a career as a civil servant. Her spare time is spent walking her two dogs, Artie and Jasper and mucking out her daughter's horse, Revel.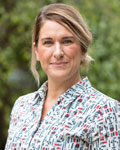 Helen Dobbin
Receptionist
Helen joined us after a long career in the NHS and is looking forward to using that wealth of experience for the benefit of the clients at Oaklands. In her spare time she enjoys holidays, trips to London and competing in showing and show jumping on her new horse.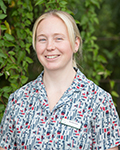 Kendra Gale
Receptionist
Kendra joined Oaklands after working at another local practice for several years. She has two "hyper", adorable children who keep her busy away from work, and two dogs and three horses to relax with in her spare time!
Margaret Gutuerres
Receptionist
Mango joined the reception team in 2018 with vast experience working with international event and hunt horses. In her spare time she enjoys hunting, shooting, fishing and walking her dogs.
Helen Hardy
Receptionist
Helen previously worked at another veterinary practice in the region and has joined us after a short break away from the veterinary world where she owned and ran a fine dining restaurant. Away from work she enjoys competing her pony, Bobby, especially eventing whenever possible.
Julia Lines
Receptionist
Julia joined the reception team in 2017 with an array of experience of working with horses big and small. In her spare time she enjoys looking after her two horses and two Shetland Ponies, walking her two dogs and even has time for a spot of running.