Hi!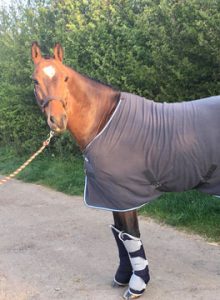 My names Niamh Richardson and this is my horse 'THE BOSSMAN'. We are based in, what I think is the best area of the UK, the NE.
Together we compete up to elementary dressage, BE100 and Newcomers BS.
This year we are aiming to do a novice by the end of the eventing season and jump a foxhunter.
I think I'd be a good member of your team as I like to think I'm pretty relate-able and just a down to earth person; to help fund my passion I work two jobs and and you can always find me running round after my horses!
I was born into a non horsey family and have worked my way up not coming from a wealthy family. I saved my tiny amount of wages from my first Saturday job eventually buying my first pony. I've learnt everything I know through working for some incredible people on show jumping yards and eventing yards.
I think it goes to show that your hard work and determination define you and not your background. I have a good following on Instagram and a very good network of friends, family and associates on my Facebook. I say friends, they are more like Bossman's fan club!!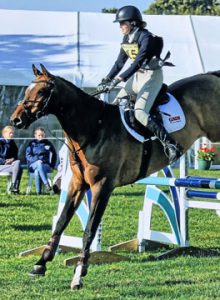 I usually compete every weekend where word would spread about your business and your logo would be seen widely. I'm extremely active on my social media and do have a comedy side to my posts.
I'm all about bringing others up and a positive outlook on my horsey journey.
Some of the photos of Bossman are at BRC national champs, training at home, bloodhound hunting (human runners, no foxes) and his first BE100.