Veterinary surgeons
Zoë Gratwick BVSc MSc MMedVet DipECEIM MRCVS
RCVS Recognised Specialist in Equine Internal Medicine European Specialist in Equine Internal Medicine
Zoë joined Oakland's as a specialist in equine internal medicine. She is head of our equine hospital and is primarily based there. Zoë is a diplomat of the European College of Equine Internal Medicine and her main professional interests include the medical management of critically ill horses, eye disease, heart disease, respiratory disease and preventative health care, although she enjoys all aspects of disease investigation and management. Originally from North Yorkshire, Zoë graduated from the University of Liverpool with both a veterinary degree and a master's degree in veterinary parasitology. She initially worked in a rural mixed practice before undertaking an internship in equine medicine and surgery at the University of Nottingham. Subsequently Zoë completed a residency in equine internal medicine at the University of Pretoria in South Africa, publishing research in the fields of equine fluid therapy and parasitic disease. Following completion of her specialist training she continued at the University of Pretoria as a lecturer in equine medicine. In 2017 she returned home to the UK, taking up a locum position as a specialist clinician at Bell Equine Veterinary Clinic before joining the team at Oakland's in September 2018.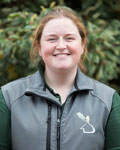 Emily Barrett BSc PhD DVM MRCVS
Equine Veterinary Surgeon
Emily joined Oaklands in August 2017 coming from Ireland where she completed her internships working predominately with Thoroughbreds. She has a strong interest in surgery and is currently completing a certificate in equine orthopaedic surgery. Emily graduated from Szent Istvan University in Budapest, Hungary and also holds a PhD in equine science. Before becoming a vet, Emily spent a year working on a stud farm in Kentucky and worked in Ireland with sport horses of all levels. She enjoys spending time at the hospital assisting with surgeries whenever possible.
Kate Chessman BVM&S MRCVS
Equine Veterinary Surgeon
Kate graduated from The Royal Dick School of Veterinary Studies in 2016 and has spent the last couple of years in a busy mixed practice in Warwickshire, working with all creatures great and small. Kate has now decided to focus on her interest in equine veterinary medicine and joined Oaklands in June 2018 as an ambulatory vet. Kate enjoys all aspects of ambulatory work and the variety it brings. In her spare time she enjoys being out and about with her working Cocker Spaniel, Roo, as well as going to the gym and baking.
Helen Graham BVM&S MRCVS
Equine Veterinary Surgeon
Helen is originally from Lockerbie, Scotland. She graduated from The Royal Dick School of Veterinary Studies in summer 2016 and went straight into a busy mixed practice in Perth, Scotland. After eight months working with all species she wanted to pursue her real passion of equine only practice and joined Oaklands in May 2017 as an ambulatory vet. She has a keen interest in all aspects of ambulatory work and is looking forward to exploring the Yorkshire countryside and becoming a familiar face to everyone. When not at work, you may see her out walking her very energetic Cocker Spaniel Flicka.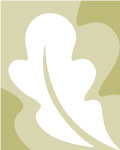 Graham Russ BVetMed MRCVS
Equine Veterinary Surgeon
Oaklands Veterinary Centre was established by Graham in the 1970's and soon became an established mixed practice with a phenomenal reputation as a result of Graham's personal ability and success. Graham continues to work as consultant to the practice, and is always on hand to offer his invaluable experience and expertise. In his 'free' time you may find Graham tending his herd of cattle, training his point to pointers or spending quality time with his friends and family.
Shirley Seed BVMS MRCVS
Equine Veterinary Surgeon
Shirley graduated from Glasgow in 2007 and worked in mixed practice in Aberdeenshire until starting at Oaklands in April 2017, where she completed her internship at our hospital. We were very pleased when she decided to stay with us as her experience, knowledge and bedside manner have proven very popular with our clients and their horses. She is currently working towards a certificate in equine soft tissue surgery and has a particular interest in lameness and poor performance investigation. Shirley is married with two children, Iona and Daniel, and when she is not working at Oaklands she loves riding her horse Flo, sport climbing, surfing and doing the occasional oil painting.
Jamie Stewart MA VetMB MRCVS
Equine Veterinary Surgeon
Jamie graduated from Cambridge University, being awarded prestigious prizes in equine studies and pathology, and then undertook an internship in the equine hospital at Cambridge. Since then he has worked in ambulatory primary care practice and has had the opportunity to work with the full spectrum of horses from Shetlands to Steeplechasers. Jamie has a keen interest in equine podiatry and foot surgery and has a particular focus on the investigation and treatment of penetrating injuries to the foot. In his spare time Jamie has a contract sheep shearing business and would one day like to compete at the Yorkshire Show. He remains a keen supporter of both the Cleveland and Zetland Hunts either on horseback or on his feet although his passion is for jumping steeplechase fences. After making his point-to-point debut in 2016 he hopes to have a few more rides this year and is very fortunate to ride Autumn Bloom, who does an excellent job of looking after him.
Diego Segura Sempere DVM MRCVS
Equine Veterinary Intern
Diego graduated from Cordoba University in Spain. He worked in a medicine centre for competition horses during his first three years at university. After this, he spent time visiting international hospitals including the Dubai Equine Hospital where he gained a lot of valuable experience. Diego has a special interest in lameness investigations, hoof problems and orthopaedics and has presented at international conferences. In his free time he enjoys sports and all equine events.
Veterinary nurses
Kelsey Clare
Equine Nursing Assistant
Kelsey joined the team in 2018 after working in an eventing yard for four years, where she carried out all duties of horse care and fitness work. Outside of work Kelsey enjoys looking after her own horse, Ike. Throughout the year they can be found on the hunting field or participating in local competitions.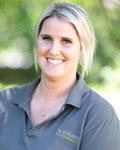 Gemma Docherty
Equine Nursing Assistant
Previous to working at Oaklands, Gemma spent 14 years working in the racing industry, mainly as a work rider and travelling person. She has been fortunate to work with some amazing horses and travel to the country's best racecourses. She was also privileged to ride in the York Macmillan Charity Race in June 2015 raising over £4000 for the charity. Gemma has always had a really keen interest in the veterinary side, and enjoys her new role working closely with the Oaklands vets in all aspects of the job. Away from racing Gemma enjoys spending time with her two ex racehorses, Colin and Paddy, and walking her four dogs.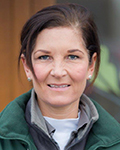 Melissa Howarth
Equine Nursing Assistant
Following a distinguished career in racing as well as the police Mel joined the team in July 2015 as an Equine nursing assistant. She has a special interest in surgical nursing and spends most of her time in equine theatre. Outside of work her time is spent with her daughter and her own horses.
Rebecca Owens
Equine Nursing Assistant
Rebecca joined the Oaklands team as an equine nursing assistant in 2018 and has previously worked in a local point to point yard, riding out and preparing horses for racing. This is where she completed her apprenticeship in horse care, management and riding and during this time received Hambleton's apprentice of the year award. Rebecca has a keen interest in all aspects of horse care and outside of work her time is spent riding her own horse and helping out her local livery yard.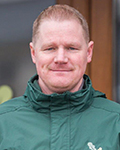 Martin Swales
Equine Nursing Assistant
Martin joined the Oaklands as an Equine Nursing assistant in 2004 following a career at the Mary Reveley School of racing. He has vast equine experience and is a valuable member of the team. Martin is our resident 'West End' Critic as he spends a lot of his spare time in the capital attending the shows. When he's not at work or away he likes to spend time supporting his team, 'the Boro' and attending comedy nights and stand up (this is also the source of his many one liners!)