Veterinary surgeons
Heather Sanders BVSc MRCVS
Equine Veterinary Surgeon
Heather joined Oaklands in July 2016 following her graduation from the University of Liverpool. Prior to this she completed a degree in Equine Science at Aberystwyth University. Heather began at Oaklands on our internship programme, during which she was responsible for inpatients and procedures within the hospital, in the summer of 2017. Having made a great contribution to the team, we were pleased to be able to retain her and she has joined us as an ambulatory vet. Heather has a special interest in reproductive work, especially advanced investigations and embryo transfer. In her spare time she enjoys bringing on her young homebred Gatsby.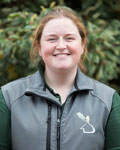 Emily Barrett BSc PhD DVM MRCVS
Equine Veterinary Surgeon
Emily joined Oaklands in August 2017 coming from Ireland where she completed her internships working predominately with Thoroughbreds. She has a strong interest in surgery and is currently completing a certificate in equine orthopaedic surgery. Emily graduated from Szent Istvan University in Budapest, Hungary and also holds a PhD in equine science. Before becoming a vet, Emily spent a year working on a stud farm in Kentucky and worked in Ireland with sport horses of all levels. She enjoys spending time at the hospital assisting with surgeries whenever possible.
Isabella de Berardinis DVM MRCS
Equine Veterinary Surgeon
Isabella graduated in veterinary medicine in the beautiful city of Perugia, Italy. Since then she has completed an internship at a busy equine hospital in Siena, worked in Newmarket and been resident vet at studs in the Middle East, as well as working as an independent primary care equine vet in Italy. She joined Oaklands in the summer of 2017, bringing with her a wealth of international experience in all facets of equine practice. Her particular areas of expertise are stud work, AI and routine and performance profiling of teeth. Her stud experience further expands the reproduction team and enhances the services offered by Oaklands Equine Hospital. Isabella is married with a daughter, Alice, and in her spare time she enjoys cooking, riding and going for walks in the beautiful Yorkshire countryside.
Domenico Fettucciari DVM MRCS
Equine Veterinary Surgeon
Domenico graduated from the University of Perugia, Italy. Not content with a single qualification, he also gained the Italian diploma in farriery serving an apprenticeship with a master farrier in Umbria and completing his thesis in corrective shoeing for pathological conditions of the internal structures of the equine foot. Two internships followed, at the University of Perugia in Italy and at a leading equine hospital in the Republic of Ireland. He has had the opportunity to work with the full range of pleasure riding and performance horses, including very elite racing yards and stud farms. Since completing his internships, Domenico has been working in primary care practice in Ireland with a main focus on reproductive services. He brings an incredible depth of experience and strengthens the reproductive services offered by Oaklands Equine Hospital.
Helen Graham BVM&S MRCVS
Equine Veterinary Surgeon
Helen is originally from Lockerbie, Scotland. She graduated from The Royal Dick School of Veterinary Studies in summer 2016 and went straight into a busy mixed practice in Perth, Scotland. After eight months working with all species she wanted to pursue her real passion of equine only practice and joined Oaklands in May 2017 as an ambulatory vet. She has a keen interest in all aspects of ambulatory work and is looking forward to exploring the Yorkshire countryside and becoming a familiar face to everyone. When not at work, you may see her out walking her very energetic Cocker Spaniel Flicka.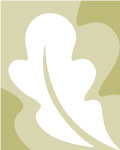 Graham Russ BVetMed MRCVS
Equine Veterinary Surgeon
Oaklands Veterinary Centre was established by Graham in the 1970's and soon became an established mixed practice with a phenomenal reputation as a result of Graham's personal ability and success. Graham continues to work as consultant to the practice, and is always on hand to offer his invaluable experience and expertise. In his 'free' time you may find Graham tending his herd of cattle, training his point to pointers or spending quality time with his friends and family.
Jamie Stewart MA VetMB MRCVS
Equine Veterinary Surgeon
Jamie graduated from Cambridge University, being awarded prestigious prizes in equine studies and pathology, and then undertook an internship in the equine hospital at Cambridge. Since then he has worked in ambulatory primary care practice and has had the opportunity to work with the full spectrum of horses from Shetlands to Steeplechasers. Jamie has a keen interest in equine podiatry and foot surgery and has a particular focus on the investigation and treatment of penetrating injuries to the foot. In his spare time Jamie has a contract sheep shearing business and would one day like to compete at the Yorkshire Show. He remains a keen supporter of both the Cleveland and Zetland Hunts either on horseback or on his feet although his passion is for jumping steeplechase fences. After making his point-to-point debut in 2016 he hopes to have a few more rides this year and is very fortunate to ride Autumn Bloom, who does an excellent job of looking after him.
Veterinary nurses
Jude Smith REVN
Head Nurse
Jude has recently returned to Oaklands to resume her position as head nurse, following the birth of her baby daughter. She joined Oaklands in 2007 and qualified as a Royal College Registered Equine Veterinary Nurse in 2012 from the prestigious Myerscough College. She has since held the position of LA Head Nurse, and is responsible for our nursing team. Jude is somewhat of a fitness fanatic and attends the gym every day without fail. When not playing 'mum' or working out you'll find her in the saddle exercising and competing her two horses 'Derek' and 'Aggie'.
Megan Hall REVN
Megan is a qualified veterinary nurse and joined the team at Oaklands in July 2015, gaining her additional qualification in equine nursing in November 2016. Megan enjoys all aspects of inpatient care and when not at work you'll usually find her 'out and about' with her own horses competing at various events.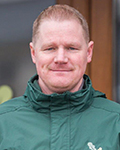 Martin Swales
Equine Nursing Assistant
Martin joined the Oaklands as an Equine Nursing assistant in 2004 following a career at the Mary Reveley School of racing. He has vast equine experience and is a valuable member of the team. Martin is our resident 'West End' Critic as he spends a lot of his spare time in the capital attending the shows. When he's not at work or away he likes to spend time supporting his team, 'the Boro' and attending comedy nights and stand up (this is also the source of his many one liners!)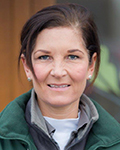 Melissa Howarth
Equine Nursing Assistant
Following a distinguished career in racing as well as the police Mel joined the team in July 2015 as an Equine nursing assistant. She has a special interest in surgical nursing and spends most of her time in equine theatre. Outside of work her time is spent with her daughter and her own horses.
Judy Willis
Equine Nursing Assistant
Judy joined the Oaklands team in June 2016 following a long career with Castle Vets in Barnard Castle. She has extensive experience as an equine nursing assistant, and assists in all areas of the clinic including lameness investigations and surgical nursing.