Veterinary surgeons
Ben Jacklin MA VetMB MVetMed DipECVS MRCVS
Consultant Surgeon
Ben is an RCVS recognised specialist equine surgeon and has spent most of his career working with the world's top thoroughbreds in Newmarket, and Melbourne (Australia). He also spent three years as resident in equine surgery at the prestigious Royal Veterinary College in London, before taking up a position as consultant surgeon at Europe's largest equine hospital, in Newmarket. He is a Diplomate of the European College of Veterinary Surgeons (ECVS), and a European Specialist in equine surgery. Ben provides a surgery consultancy service to clinics across the country, but is based at Oaklands and has a special interest in orthopaedic surgery. He has published research and presented nationally and internationally on topics including fracture repair and spinal surgery.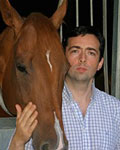 Bryan O'Meara MVB CertES(Orth) DipECVS MVM MRCVS
Consultant Surgeon
Bryan completed his surgical residency between O'Gorman Slater Main and Partners and Glasgow University. He has presented work on tendon disease in racehorses at ECVS and at BEVA congress. He has also published papers in EVJ, Irish Veterinary Journal and EVE among other publications. He is interested in all areas of soft tissue and orthopaedic surgery, including standing procedures.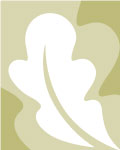 Ann Derham MVB MRCVS
Ann is a 2014 graduate of UCD School of Veterinary Medicine, Dublin. Post-graduation, she completed a 1-year surgical internship at Hagyard Equine Medical Institute in Kentucky before travelling the long road to Tipperary to complete another internship at Fethard Equine Hospital. The next three years were spent in UCD Veterinary Hospital completing a three-year ECVS Large Animal Surgical residency programme. Having gained a broad experience, Ann would describe herself as a general surgeon with a special interest in orthopaedics, advanced dentistry and minimally invasive surgery.

Having grown up in a family immersed in horses and competing in showjumping and showing from a young age, Ann now gets her horse fix outside of work attending race meetings when possible. When not on call, Ann likes to travel, spend time with her friends and has been known to enjoy the odd run.
Henry Tremaine BVetMed CertES(Soft Tissue) MPhil DipECVS DipEVDC FHEA MRCVS
Henry was formally a Senior Lecturer in Equine Surgery and Head of Equine Clinical Services at the University of Bristol. He is an RCVS Specialist of Equine Surgery and Dentistry and his particular interests are upper airway surgery, maxillofacial surgery and dentistry. Henry has published widely in these fields, and lectured and taught at conferences and courses around the world.
Housevets