Oaklands Equine offers routine visits seven days a week. This means you can access the same high quality routine veterinary care on Saturdays and Sundays under our standard visit pricing, giving you even more flexibility and more choice.
You will only be charged our emergency visit supplement if you need a visit between 6pm and 8am, seven days a week.
The map shows the three zone areas that Oaklands Equine Hospital covers, centred on Yarm, Durham and Barnard Castle. The zone boundaries are the main roads and take into account visit frequency and average travel times. Our vets will rotate through the three zones, spending a day in each, so you'll have easy access to the entire team and be able to predict when your favourite vet will be in your zone.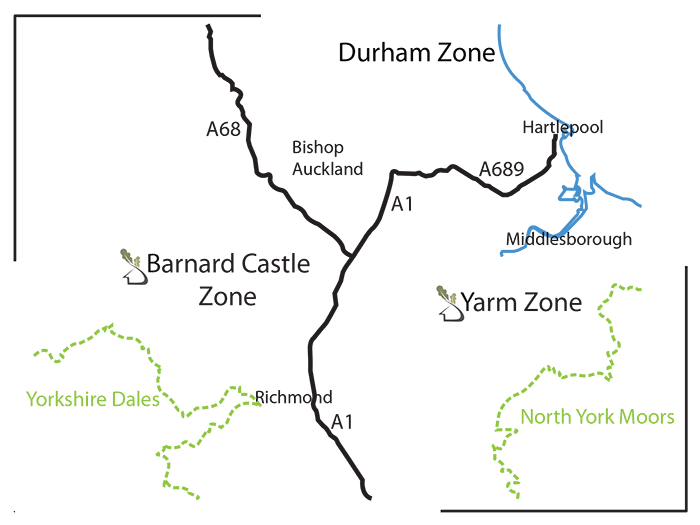 * All visits continue to be subject to consultation fees, depending on the care being provided, prices for which remain unchanged. Group visits must be pre-booked at least 24-hours in advance to benefit from the discount.
**Call-outs must be booked at least 24 hours in advance to benefit from group discounts.