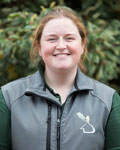 Emily Barrett BSc PhD DVM CertAVP MRCVS
Equine Veterinary Surgeon
Emily joined Oaklands Veterinary Centre in August 2017 coming from Ireland, where she completed her internships, working predominately with Thoroughbreds. She has a strong interest in surgery and has completed a CertAVP (Certificate in Advanced Veterinary Practice) in equine orthopaedic surgery. Emily graduated from Szent Istvan University in Budapest, Hungary and also holds a PhD in equine science. Before becoming a vet, Emily spent a year working on a stud farm in Kentucky and worked in Ireland with sport horses of all levels.

She enjoys spending time at the hospital assisting with surgeries whenever possible. Out of work Emily enjoys walking her dog 'Loki', running, furnishing her new home and socialising with friends.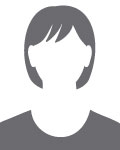 Emma Cassidy BVSc MRCVS
Emma graduated from the University of Liverpool in 2019. She's always been fascinated with all things equine and has owned her riding pony Kavanagh since the age of 12. Following graduation she spent time volunteering with SPANA in Morocco looking after the working horses and donkeys that are so vital to peoples livelihoods there. She completed a 13 month internship in a busy equine clinic on the welsh border, where she took an interest in Medicine and Anaesthesia. Emma joined Oaklands Veterinary Centre in February 2021 and has thoroughly enjoyed helping the equine population in the North East achieve their best.
In her spare time you can find her indulging in arts and crafts, or out exploring the countryside with a very over exuberant Welsh Collie.
Kate Chessman BVM&S MRCVS
Equine Veterinary Surgeon
Kate graduated from The Royal Dick School of Veterinary Studies in 2016 having spent the last couple of years in a busy mixed practice in Warwickshire, working with all creatures great and small until joining Oaklands Veterinary Centre in 2018. Kate is now focusing her interests in equine veterinary medicine and is undertaking a CertAVP in equine practice. Kate enjoys all aspects of ambulatory work and the variety it brings.

In her spare time she enjoys being out and about with her working Cocker Spaniel, Roo, as well as going to the gym and baking.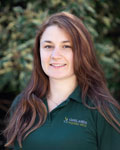 Charlotte Crisp BVSc MRCVS
Equine Veterinary Surgeon
Charlotte Crisp qualified from Liverpool Institute of Veterinary Science with distinction in 2014. She gained a wealth of experience in her previous role in a busy mixed rural practice in Aberdeenshire and joined the team at Oaklands in January 2019. Charlotte has a true passion and commitment to her equine veterinary career and is also happy to support Oaklands small animal team, especially with surgical procedures in which she also has a special interest. When Charlotte isn't at work, she regularly competes with British Eventing on her horse Ally or can be found out an about with her little dog Dorra.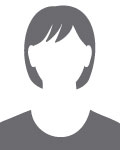 Hannah Curran BVMSci MRCVS
Hannah Curran joined the team at Oaklands Equine Hospital in November 2020. She graduated from the University of Surrey's School of Veterinary Medicine and Science in the summer of 2020 where she elected to complete three rotations in equine practice. Hannah enjoys all aspects of equine practice but has a particular interest in lameness and internal medicine.
When not working, Hannah can be found caring for her two Trakehners, Shorty and Pecan. Shorty is her competitive partner who she enjoys training and competing with in local dressage competitions.
Helen Graham BVM&S MRCVS
Equine Veterinary Surgeon
Helen is originally from Lockerbie, Scotland. She graduated from The Royal Dick School of Veterinary Studies in summer 2016 and went straight into a busy mixed practice in Perth, Scotland. After eight months working with all species she wanted to pursue her real passion of equine only practice and joined Oaklands Veterinary Centre in May 2017 as an ambulatory vet. She has a keen interest in all aspects of ambulatory work, especially reproduction and stud work.

Helen is currently undertaking a CertAVP in Equine Stud Medicine. When not at work, you may see her out running and walking with her very energetic, Cocker Spaniel, Flicka.
Diego Segura Sempere DVM MRCVS
Equine Veterinary Surgeon
Diego graduated from Cordoba University in Spain. He worked in a medicine centre for competition horses during his first three years at university. After this he spent time visiting international hospitals including the Dubai Equine Hospital where he gained a lot of valuable experience. Diego has a special interest in dentistry and is currently working towards a CertAVP, specialising in Dentistry.

In his free time he enjoys playing football and taking part in CaniCross County Events with his dog, Max, where the two of them have been extremely successful.