Kelsey Clare
Equine Nursing Assistant
Kelsey joined the team in 2018 after working in an eventing yard for four years, where she carried out all duties of horse care and fitness work. Outside of work Kelsey enjoys looking after her own horse, Ike. Throughout the year they can be found on the hunting field or participating in local competitions.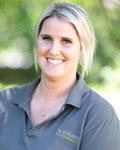 Gemma Docherty
Equine Nursing Assistant
Previous to working at Oaklands Veterinary Centre, Gemma spent 14 years working in the racing industry, mainly as a work rider and travelling person. She has been fortunate to work with some amazing horses and travel to the country's best racecourses. She was also privileged to ride in the York Macmillan Charity Race in June 2015 raising over £4,000 for the charity. Gemma has always had a really keen interest in the veterinary side, and enjoys her role working closely with the Oaklands vets in all aspects of the job.

Away from racing Gemma enjoys spending time with her two ex-racehorses, Colin and Paddy, and walking her four dogs.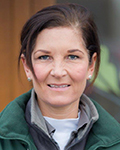 Melissa Howarth
Equine Nursing Assistant
Following a distinguished career in racing as well as the police Mel joined the team in July 2015 as an Equine nursing assistant. She has a special interest in surgical nursing and spends most of her time in equine theatre. Outside of work her time is spent with her daughter and her own horses.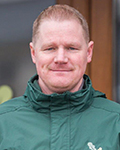 Martin Swales
Equine Nursing Assistant
Martin joined the Oaklands Veterinary Centre as an Equine Nursing assistant in 2004 following a career at the Mary Reveley School of racing. He has vast equine experience and is a valuable member of the team. Martin is our resident 'West End' Critic as he spends a lot of his spare time in the capital attending the shows. When he's not at work or away he likes to spend time supporting his team, 'the Boro' and attending comedy nights and stand up (this is also the source of his many one liners!).